Five New EoC Theses
by Antonella Ferrucci
from the "Economy of Communion - A New Culture" n.33 – editorial insert attached to Città Nuova n.13/14 - 2011 - July 2011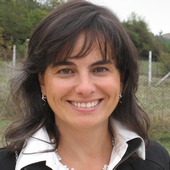 The first thesis on the Economy of Communion dates back to June 1992, just one year after the project was launched. In fact in 1991, Chiara Lubich entrusted the EoC's "cultural enrichment" to the youth, inviting them to "use their energy for this program" and make the EoC's experience of life a "theory" that could spread in the economic, theological, sociological and philosophical sectors.
Since then and with great generosity, hundreds of young people have embarked on this adventure, risking something as important as their theses and dissertations in various fields of study. It is largely due to them, especially in the early years, that the ideas of the EoC spread in academia around the world.
An electronic archive, started in 1994, today lists over 300 theses on the EoC. Written in 14 different languages, they come from all the continents. Here are some recently posted additions that can be found at ecodicom.net.
Laura Scalia
The Economy of Communion and the Educational Challenge
Bachelor's Degree in Business Administration
University of Catania, School of Economics and Commerce, October 25, 2010, Language: Italian, Advisor: Prof. Giovanna Acciarito
Laura Scalia - email: This email address is being protected from spambots. You need JavaScript enabled to view it.

Faced with the countless challenges of the twenty-first century, we believe that the indispensable resource at our disposal is "education in all its forms" to promote a deep human development. The EoC project is analyzed for the importance it has given to education and formation of "new men," that with their ideas they can give their contribution to the civil, economic and political life of the country. As a result of increased demand for education, the constant effort must be to "build a future characterized by responsibility" and the EoC does so by giving an educated answer to the economic, social and cultural world, obtaining with courage and perseverance but mostly with daring training, the highest treasure of our culture and civilization: the human person.
Carlos Henrique Iazzetti Santos
Processes, Management, Structure and Corporate Culture in an Organization with Ideal Motive
Master's in Foundations and Perspectives of a Culture of Unity - Economics
Sophia University Institute, Loppiano, January 31, 2011, Language: Portuguese, Advisor: Prof. Luigino Bruni
Carlos Henrique Iazzetti Santos - email: This email address is being protected from spambots. You need JavaScript enabled to view it.

The EoC companies - and more generally, the Organizations with Ideal Motives (OMI) are challenged to develop and grow while remaining true to the ideals and values that originated them. The thesis, by applying the theoretical model of Edgar Schein, has studied the mechanisms of fixation and transmission of culture within the EoC Company, Azur Crafts. The study showed that the model is used effectively to understand and identify tools, that at the organizational and management level are able to generate a motivational dynamic, noting the significant elements of business models study for the EoC companies and in general for the OMI.
Carlos López Lizárraga
Hierarchy and Fraternity. Analysis of their Possible Compatibility.
Master's in Foundations and Perspectives of a Culture of Unity - Economics
Sophia University Institute, Loppiano, January 31, 2011, Language: Italian, Advisor: Prof. Luigino Bruni
Carlos López Lizárraga - email: This email address is being protected from spambots. You need JavaScript enabled to view it.
The Economy of Communion has among its objectives to introduce the principle of fraternity in economics and organizations. But is the principle of fraternity compatible with the hierarchy in the organizations? Three theories on the hierarchy: if the hierarchy theorized by the sociologist Louis Dumont is far from appearing as a fraternal, the "economic" hierarchy and that of Sennett, however, are more likely to recognize a relational dimension such as that of fraternal. A minimum level of hierarchy will always be present even in fraternity (given that we need a father so as to have brothers) but fraternity can accept command, in moments when it includes and is an instrument for mutual growth.
Daniele Bruno
Economy of Salvation, the Salvation of the Economy: Experiences of Civil Economy in Sicily
Bachelor's Degree: Economics and Management of Tourist Services
University of Palermo, February 25, 2011, Language: Italian, Advisor: Prof. William Faldetta
Daniele Bruno - email: This email address is being protected from spambots. You need JavaScript enabled to view it.
The birth of the current economic system, based on the price system, can be understood as an "immunizing" reaction to the possible injuries caused to man by fraternity and friendship. This thesis is intended to propose a model that integrates the current organizational model of the market with a course that enriches its "ethos" with the idea of the EoC. Two Sicilian EoC companies were studied underlining strengths and weaknesses: TS srl and MARRIKRIU. They represent something new and hope for an economy that is not solely directed to maximize profit.
Alessandra D'Andrea
An Experience of Communion. The Blue Sun Case
Postgraduate degree in Economics and Management
Marche Polytechnic University – School of Economics "Giorgio Fua" of Ancona, March 12, 2011, Language: Italian, Advisor: Prof. Danilo Scarponi
Alessandra D'Andrea - email: This email address is being protected from spambots. You need JavaScript enabled to view it.
The thesis was aimed at creating a business plan for the birth of a nursery recreation center, Blue Sun, which embody a model of universal brotherhood among the various partakers in the area of Ascoli Piceno, in the spirit of the Economy of Communion. The strategy used called Blue Ocean is more social than dominance, more competitive than aggressive, based on ethical principles of acting on the importance of relationships and attention to the common good. Developing three possible profiles, it was not intended to give definitive answers to the project, but suggest possible paths to take, something to think about in order to identify the winning strategy in the market area.